Ready to do more in less time?
We get it, staying productive as an entrepreneur seems just about impossible. Not only is your to-do list always a mile long, but you're also somehow supposed to find the time to launch your biggest, dreamiest business goals. How do you get it all done?
What does it actually mean to 'be productive'?
Doing more in less time can be a reality. 'Cause you didn't leave your 9 to 5 to open a 24/7 right?
Operations 101 is an online class that gives you the tools to start doing more in less time immediately. In this class, you'll learn:
Reframe the idea of what it means to do more.

Find ways to improve and create new systems which you can implement immediately.

Discover what you need to move the needle in your business.

Learn strategies for getting more of the right things accomplished every single day.
PLUS:
A digital and printable workbook with actionable steps to take now!

Lifetime access so you can learn at your own pace.

Confidence to do more in less time.
Meet Your Operations Expert, Stephanie PELLETT.
Stephanie is a creative consultant who is on a mission to make your work-life more sustainable, more expansive and ultimately more fun for you. She sounds pretty great, right?
Stephanie believes that as a small business owner, you have a magic touch. The world needs what you're creating, whether it's a product, a location, or a way of holding space for others.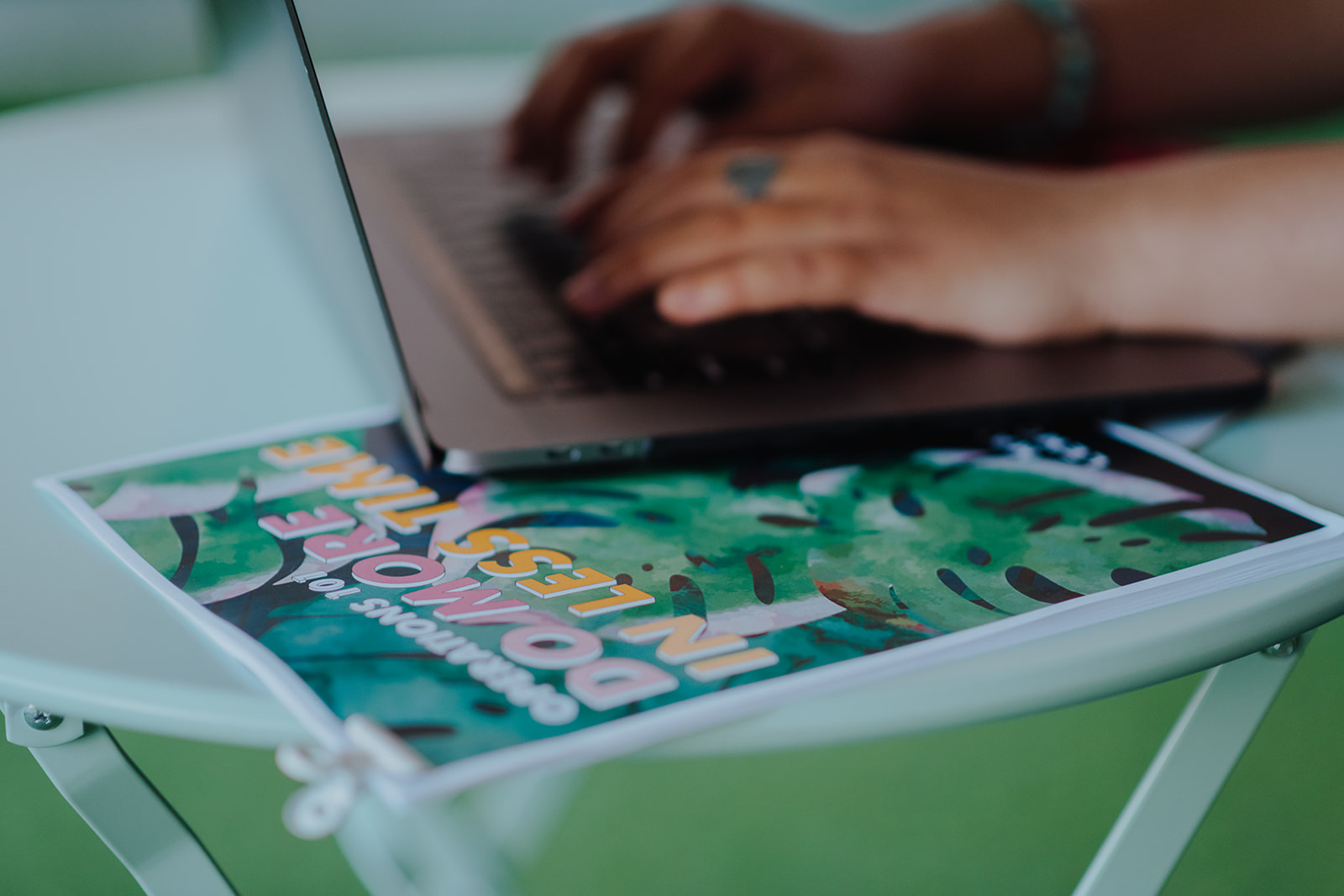 Take control of your time
You are focused and driven but understand that the amount of hours in a day is limited. You are passionate about your business but SO tired of how long all the 'little tasks' take, leaving you with zero time to actually build your business.
The online class Operations 101 is packed with knowledge you can use in your business right away…
…so you can stop dreaming about how to do more in less time and start moving the needle in your business.
READY TO BECOME A PRODUCTIVITY GURU?
STEP ONE: Click 'Sign me up for Operations 101'
STEP TWO: Enter in your deets, then click "sign me up!"
STEP THREE: Pop in your payment details and then you are good.to.go!
Once you're all signed up, you'll be directed to a new webpage with access to all the courses. You'll also receive a welcome email from us with a confirmation of being so smart for signing up to Operations 101.
PS. If you don't take control of your time to grow your business now, when will you?