You didn't open your business to become an accountant right?
Finance for your business is important, but it can be seriously intimidating. Sales, revenues, cash flows, margins...as the list of scary words grow, so does the dread, right?
You are not alone, we get it, and we've been in the 'if I don't look at my numbers, I don't have to worry about them' state of mind too.
But the fact is, your business finances aren't going to disappear just 'cause you're ignoring them. The good news is that numbers don't have to be scary, they can be a tool for you to feel confident about your growth; assured about your business decisions and positive about yourself as a business owner.
So, are you ready to feel good about finance?
Finance 101 is an online class that gives you the tools to tackle your business finances with confidence. In this class, learn:
How to build a financial plan.

What to price your product or service to make sure you make money.

Tools and resources to make bookkeeping easy-peasy.

A breakdown of what business expenses you can claim.

A step-by-step demo of how to file your HST.
PLUS:
A digital and printable workbook with actionable steps to take now!

Lifetime access so you can learn at your own pace.

Confidence in feeling good about your finances.
Meet Your Finance Expert, Lisa ZAMPARO.
Lisa is a Chartered Professional Accountant (CPA), business advisor and personal finance advocate who helps people make intentional decisions with their money. She works with woman led-startups and self-employed women to grow their profits and create a sustainable income (that's what we all want, right??).
Lisa is an expert in infusing mindfulness principles with financial concepts. She teaches you how to use your finances to get you what money can't buy. Experiences. Freedom. Wellness.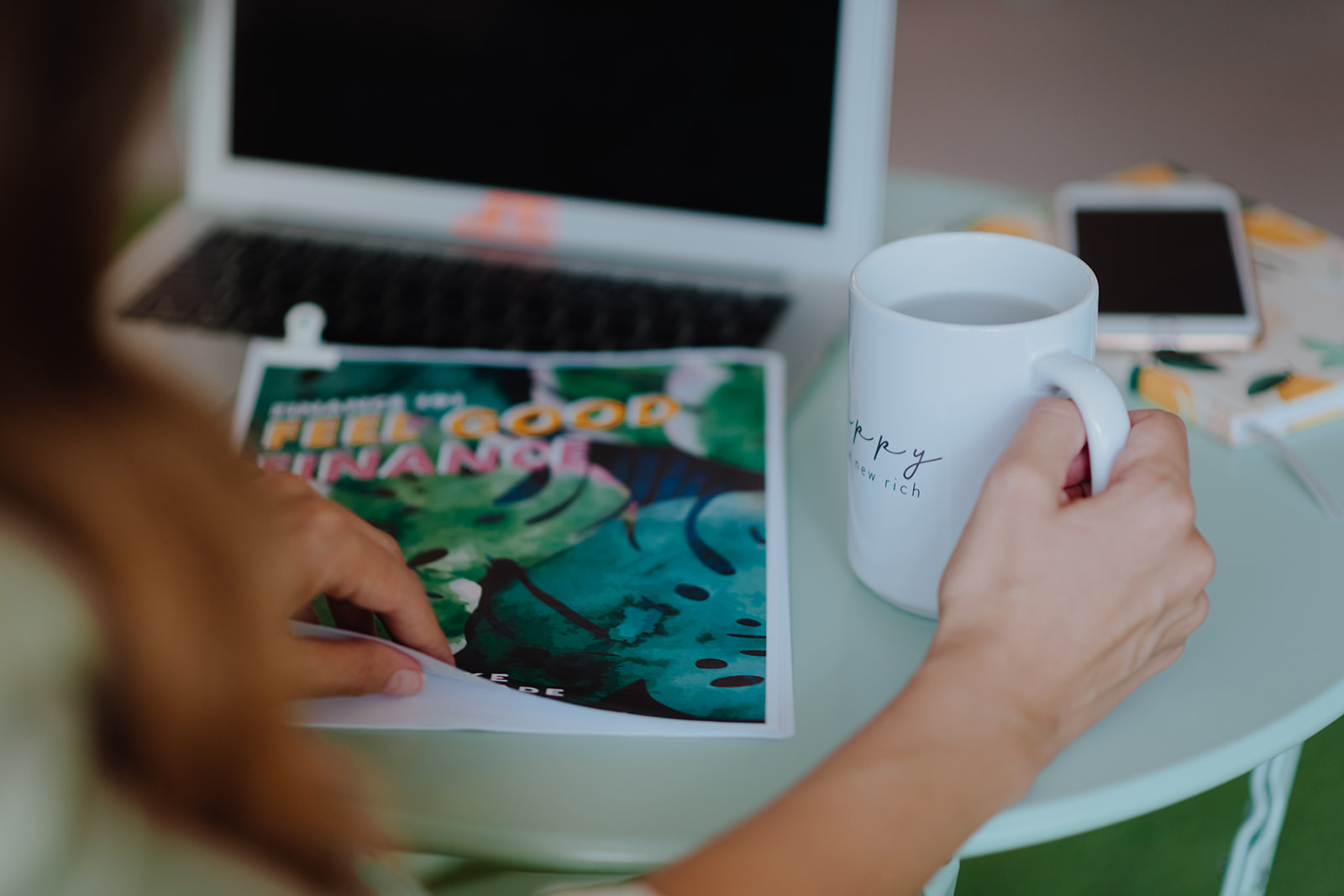 YOU ARE SO READY FOR THIS
You are passionate; you are talented, and you are so, so ready to grow the business of your dreams. Why let something like numbers get in your way?
You already have the magic in you, but sometimes help from an expert can help change your mindset and get you feeling secure about your finances.
The lessons in this class will teach you what numbers you actually need to be keeping track of, how to make sense of these numbers and define those words people always keep mentioning (we're talking income statement, margins and revenue).
Ready to step into your role as CFO (Chief Financial Officer)? With the skills from this online class, you will be confident to accept the job.
READY TO TAKE ON YOUR FINANCES WITH CONFIDENCE?
STEP ONE: Click 'Sign me up for Finances 101'
STEP TWO: Enter in your deets, then click "sign me up!"
STEP THREE: Pop in your payment details and then you are good.to.go!
Once you're all signed up, you'll be directed to a new webpage with access to all the courses. You'll also receive a welcome email from us with a confirmation of being so smart for signing up to Finances 101.
PS: If you find yourself asking WTF is the difference between sales and revenue, Finance 101 is for you.